Welcome to the Springfield Water and Sewer Commission.  Our commission is comprised of Chairman Thomas S. Haydon III and board members Jessica Mattingly and Tyler Coulter. Our service area includes the cities of Springfield, Mackville and Willisburg. We also service the communities of Texas, St. Rose and Mooresville.
For those of you not familiar with our community, we are located right in the middle of Kentucky, 10 miles from the city of Lebanon, 15 miles from Bardstown and about 50 miles from Louisville or Lexington. Our town can be reached from the Bluegrass Parkway via exit 42.
Please browse our website and submit any comments or suggestions you may have. Our staff look forward to providing quality service to you.
Last day to pay your bill to avoid penalty is the 15th of every month. Please pay before the cutoff date listed on your bill. We do not send out Deliquent Notices. Your bill is your only reminder. Payments must be received before we arrive on-site to cut off service. Once the cut off list goes out the penalty is added to your bill and the services will be cut off.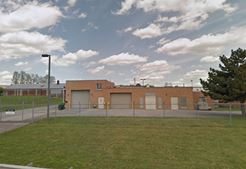 Sewer Treatment Plant
Our previous plant was constructed in 1997 with a design capacity of 880,000 gallons per day and an average daily flow of 470,000 gallons per day. A recent expansion, completed in 2021, increased the design capacity to 1,300,000 gallons per day. The current average daily flow is 750,000 gallons per day.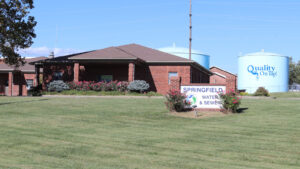 Water Treatment Plant
The Plant originally constructed in 1972 underwent major renovations and an expansion in 2014.  While currently producing just over one million gallons a day, it's design allows it to produce three million gallons of water daily.